Our Exciting New package for 2015!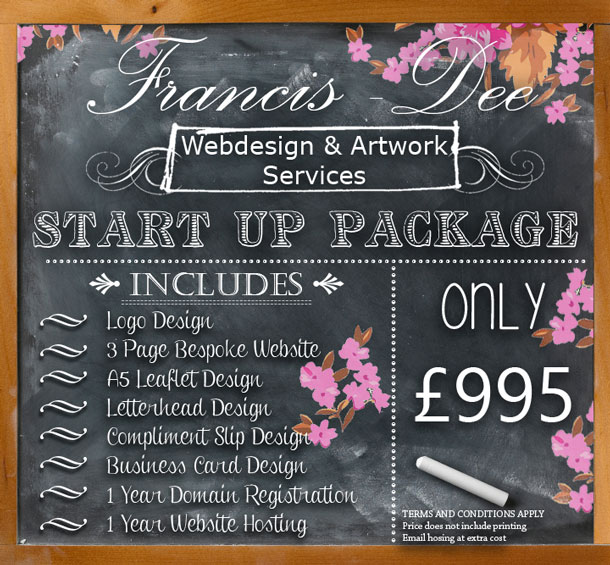 Please contact us for more information and to find out about the terms and conditions.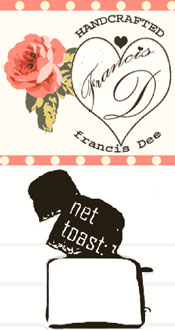 Exciting news!!!!!

Francis-Dee and Net Toast have seen many changes recently. I have decided to stop running them as 2 separate entities. Both will be known by the name of Francis Dee. So Iím afraid itís goodbye to Net Toast and hello to Francis Dee Web Design and Artwork Services.

While we are on the subject, I thought Iíd let you know that Francis Dee Wedding Stationeryís website is also having a redesign and here is a sneak peek!