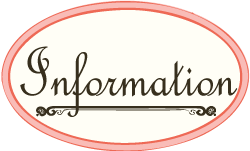 Before ordering your Stationery you need to decide which print you like from the Wedding Section. If the prints are not what you desire then please contact us as we are able to produce pretty much any print you might like. Once you have chosen your print then you need to choose your layout.
We recommend you choose your main daytime invitations first as these will set the tone for your day. In our gallery you will see examples of the different shape and style invitations we offer. Once again this can be changed if you wish.
Once you have made this decision we can recommend the best R.S.V.P's, Thank you Cards, Save the dates etc.... to go with your chosen invitation. If you are on a tight budget then please mention this as we can work around this by making flat evening invites and flat R.S.V.Pís etc..... this will help to keep the cost down.